A shocking clip showing a man pushing his girlfriend off a cliff has surfaced on YouTube.
A French couple was on a romantic date that ended extremely bad for the girl because her boyfriend made a twisted prank pushing her down a cliff.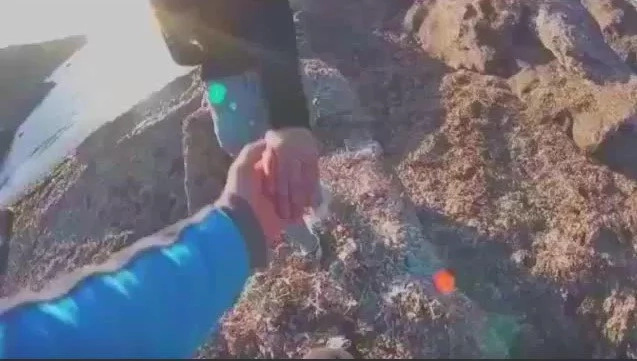 The incident was recorded in video by the man who was taking her hand while they were walking.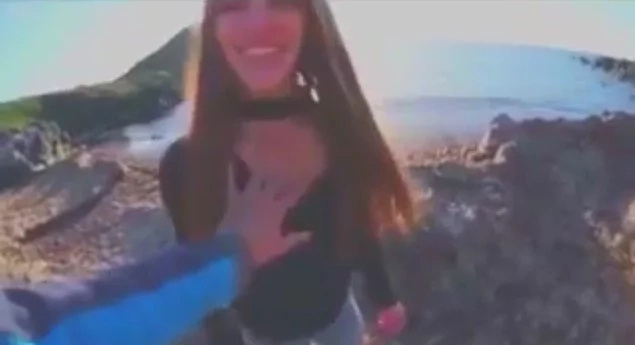 The footage that was uploaded on YouTube shows the girl walking in front of the boy filming and leading him by his hand.
The couple walked to the top of a tall ledge overlooking the sea in France and she turned and smiled at him and at this point he put a hand out and pushed her so hard she stumbles backwards and fell over the edge of the rock.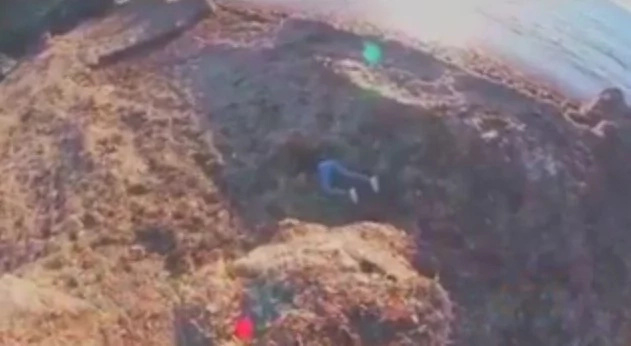 She cried out as she was shoved and collapsed into a heap at the bottom of the ridge.
We are unsure whether the footage was staged although many believe it was.
If not, this video quite disturbing