- Five men brutally tortured a man in India
- One of the members of the gang took shocking pictures of the attack
- The man identified as Salam Sulaiman suffered serious injuries and lost three teeth
- Police have launched an investigation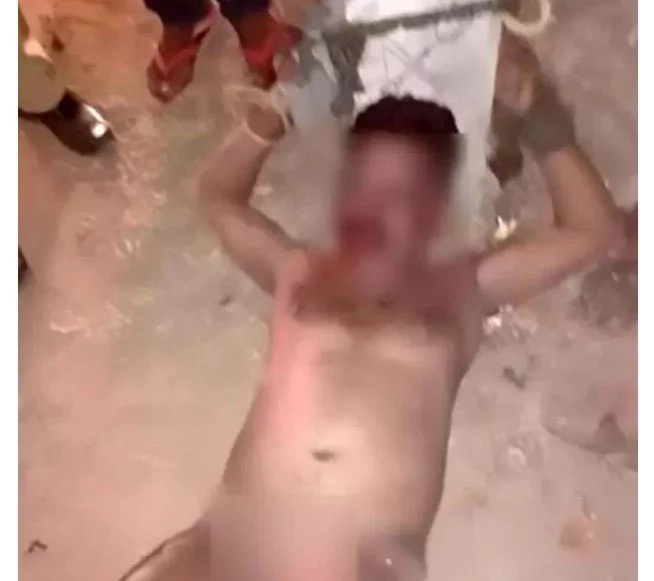 Police in southern India's Kerala state are in search of five men, who have been accused of a shocking attack on man strolling near his home.
The shocking picture shows the torture of the helpless man, who according to reports, was tied to an electricity post and tortured for hours because he was "roaming around suspiciously" near his home.
The victim, named Salam Sulaiman, was left in his pool of blood and bruised following the savage beating he received from the five men.
Police have launched an investigation and is trying to find the responsibles of the brutal attack that were identified by Sulaiman as Babu, Siyad, Mikhil, Saikumar and Chikku.
Hehehe!